Bergamot Essential Oil
Dogs Loss of Appetite and How Essential Oils May Help
Dog loss of appetite can be caused by various factors. It is important to find out the root cause for the problem in order to be able to address it successfully. Some common reasons for a dog's loss of appetite include:
Illness
Dog Stomach Problems
Age (older dogs)
Diet
Teething or Tooth Problems
Parasites
Emotional issues such as anxiety, trauma, stress
Consult with a Vet to find out the root cause of your dog's loss of appetite to treat it correctly.
An essential oil that is great to reduce stress and anxious feelings and calm a dog is Lavender Essential Oil. The dog whisperer Cesar Millan uses Lavender essential oil to help dogs with emotional distress. Simply rub a drop of Lavender essential oil into the palms of your hands. Softly massage the dog's ears, stroke along the spine, and down the tail.
The following oils are commonly used to increase appetite in dogs:
Bergamot
Wild Orange
Ginger
Digestive Blend
Simply a blend diluted to your dog's weight to its paw, so he/she can smell the oil. You can also apply the oil to your hands and gently rub your dog's tummy.
Always keep in mind that essential oils are very powerful and a dog has a much greater sense of smell than humans. In general, dogs respond really well to essential oils but like with everything new, use caution. Let your dog smell the essential oil before you use it on him/her. Should your dog react adversely such as drooling, whining, leaving the room try to dilute the essential oil with fractionated coconut oil (the scent might have been too strong) or switch to a different type essential oil. Usually dogs will perk up and get excited when they smell something they like.
Dogs also differ very much in size. Make sure to dilute appropriately (read article on Using Essential Oils Safely with Dogs). Always consult with a holistic Vet or Certified Aromathearapist with questions about using essential oils safely with dogs.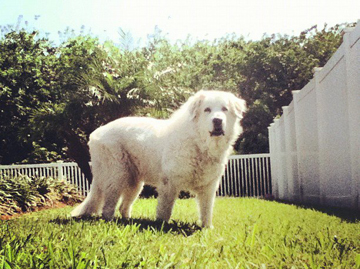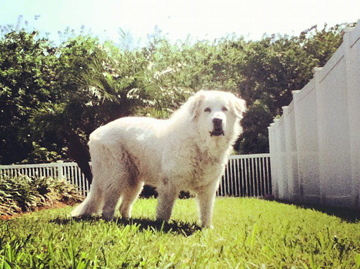 LOVE TEA – TRY THIS!
Note: All recipes use 100% pure, therapeutic grade essential oils labeled for internal use. Do not follow recipe unless you have oils approved for internal use.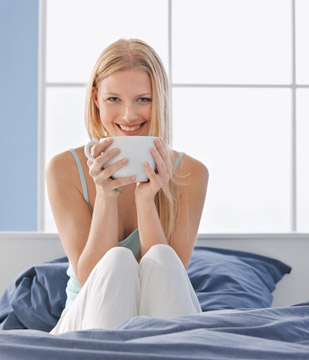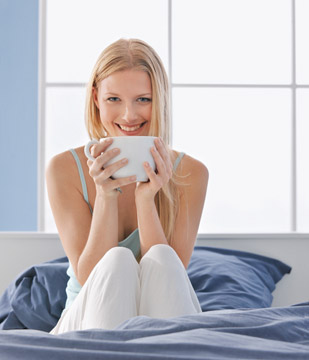 Did you know that you would have to drink 28 cups of peppermint tea to get the same therapeutic benefits as putting one drop of Peppermint Oil into a cup of hot water?
Essential Oils are 50-70 times more powerful than used in herbal form, so if you love drinking tea and want to achieve certain health benefits, try 100% Pure Therapeutic Grade Essential Oils instead of the custom tea bags. Not only does it have amazing health benefits but it is also cheaper than buying herbal tea! One 15ml bottle of essential oil contains about 250 drops which makes a minimum of 250 cups of tea (more if you just dip a toothpick in the essential oil and then swirl it in your cup of hot water).
To stay with the peppermint tea example, one bottle of Peppermint Essential Oil is about $27.33 retail or $20.50 wholesale and it will make 250 cups, that's only $0.08 per cup of tea which has the therapeutic benefits of 28 cups of herbal peppermint tea!!
Just imagine how much good
you can do for your body
— with so little.
See below my tea suggestions:
Tranquil Teas
Lavender
Roman Chamomile
Bergamot
Immune Protective Teas
Protective Blend
Lemon
Wild Orange
Peppermint
Respiratory Support – Breathe Easy Teas
Wake-me-up Teas
Lemon
Grapefruit
Wild Orange
Ginger
Stomach Ease Teas
Fennel
Peppermint
Ginger
Digestive Blend
Spice it up Tip:
Ingredients:
3 cups Almond Milk
Honey
Ginger Essential Oil
Cinnamon Essential Oil
Clove Essential Oil
Vanilla Extract
Directions:
In a small pot heat almond milk. Whisk in all ingredients or add to blender. Enjoy!