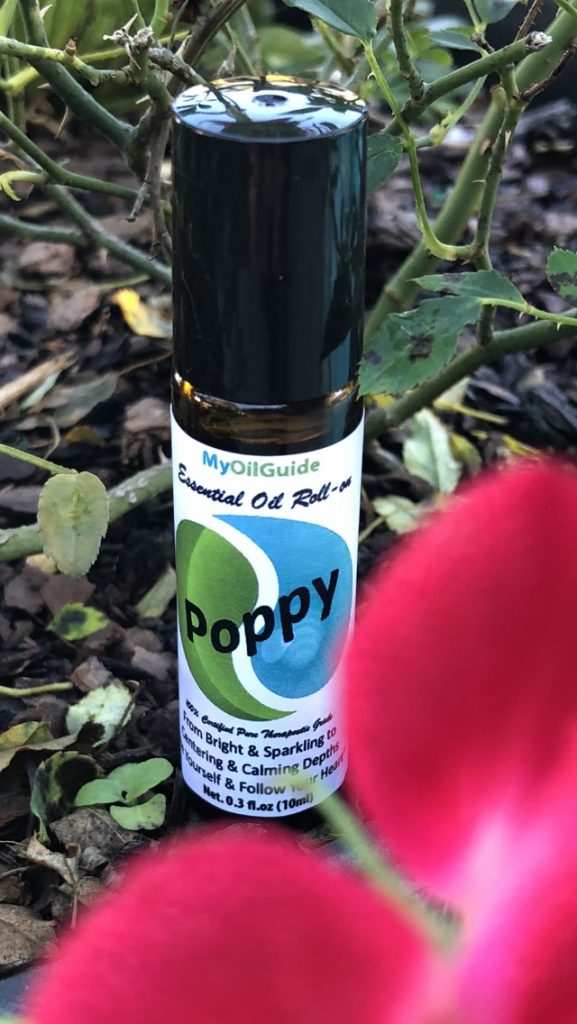 For many months, I've been working on an essential oil blend that would serve well as a women's perfume but also have profound therapeutic effects. My blend called "Poppy" is finally finished, a masterpiece designed to support women of all ages to develop and exhibit courage, strengthen self belief, and instill positive outlook, laying the foundation for truly being yourself, trusting yourself, and following your heart.
The blend comprises multi-faceted layers of bright and sparkling top notes, to deeply calming and centering depths. It's scent lasts for hours. Apply over heart area, on pulse points (inside of wrists and neck). It is a brilliant combination of wearing an essential oil as a perfume as well as benefiting from it's profound therapeutic effects.
The proceeds of the sale of this blend will benefit my daughter's artistic journey. It is a tribute to the courage and strength she has exhibited, following her heart, being truly unique and simply herself, standing up for others and injustice no matter the risk or repercussion — a truly wonderful human being.
10ml Roll-on Blend – $36.00 – FREE SHIPPING