Take Time for Your Health & Wellness
— You Deserve It!!
February 2019 Classes & Workshops: Use the calendar below
the image to reserve your spot – attendance is limited!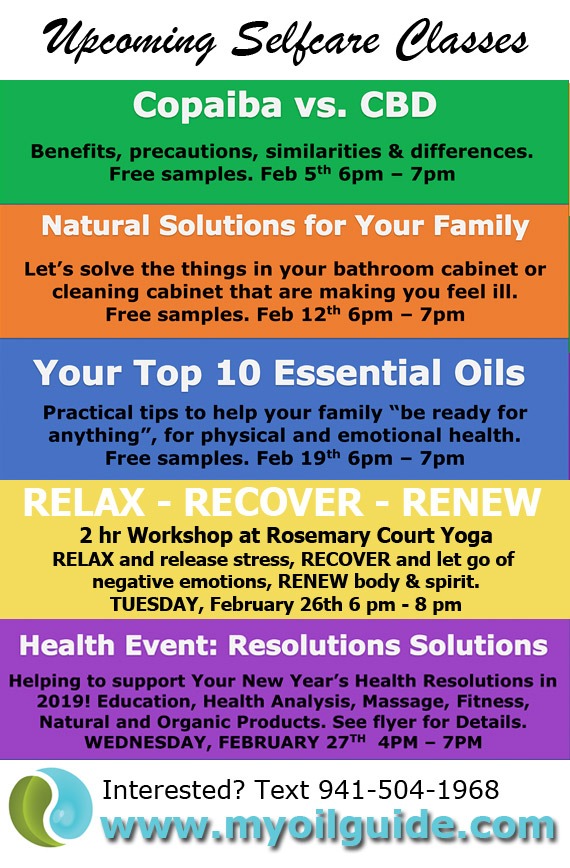 How to RSVP using the Calendar Below:
Select class -> date is highlighted  -> CLICK ON TIME -> submit your RSVP!


Simply use the contact form below.
Should you encounter any difficulties or have an urgent question, please send email to scarletstrapko@myoilguide.com or call 941-504-1968.