Take Time for Your Health & Wellness
— You Deserve It!!
Visit one of my upcoming Classes or Workshops. See calendar below.
Detailed class descriptions can be found below the calendar.

How to RSVP using the Calendar Below:
Select class -> date is highlighted  -> click on time -> submit your RSVP!

For Veterans & their Families



Basic Training – Essential Oils 101
Mess Hall – Infusing Your Favorite Dishes with Essential Oils
Winning the Battle – Emotions & iTOVi Scan
Veterans and their families are a growing community faced with special challenges — physically and mentally. Repeat deployment, involvement in combat, injury, relocation for the spouse and children put emotional and physical stress on the body, mind and whole family dynamic. Discover selfcare tools to ease aches and pains, reduce effects of physical and emotional stress, support better sleep, lesson anxious feelings, worry and fear, lift brain fog, increase energy levels, restore inner calm and peace, instill hope and positive thought process. Empower yourself and your loved ones, have fun infusing your favorite dishes with essential oils, create positive change following easy steps and tips — — and experience joy in the process of winning the battle!

Emotional Wellbeing & iTOVi



Interested in finding out which
essential oils would work best for YOU
to let go of negative emotions,
achieve better balance, feel
more grounded, calmer, respond
differently to daily challenges,
uplift moods & spirits?

Come in and find out why essential oils are such
amazing mood modulators, best ways to use essential oils
to affect emotional balance, and receive a
FREE iTOVi Scan & report!


60 Day Wellness Program
for Caregivers & Nurses
Interested in the 60 Day Program for Caregivers & Nurses?
Stop by my office, ask questions, get more details.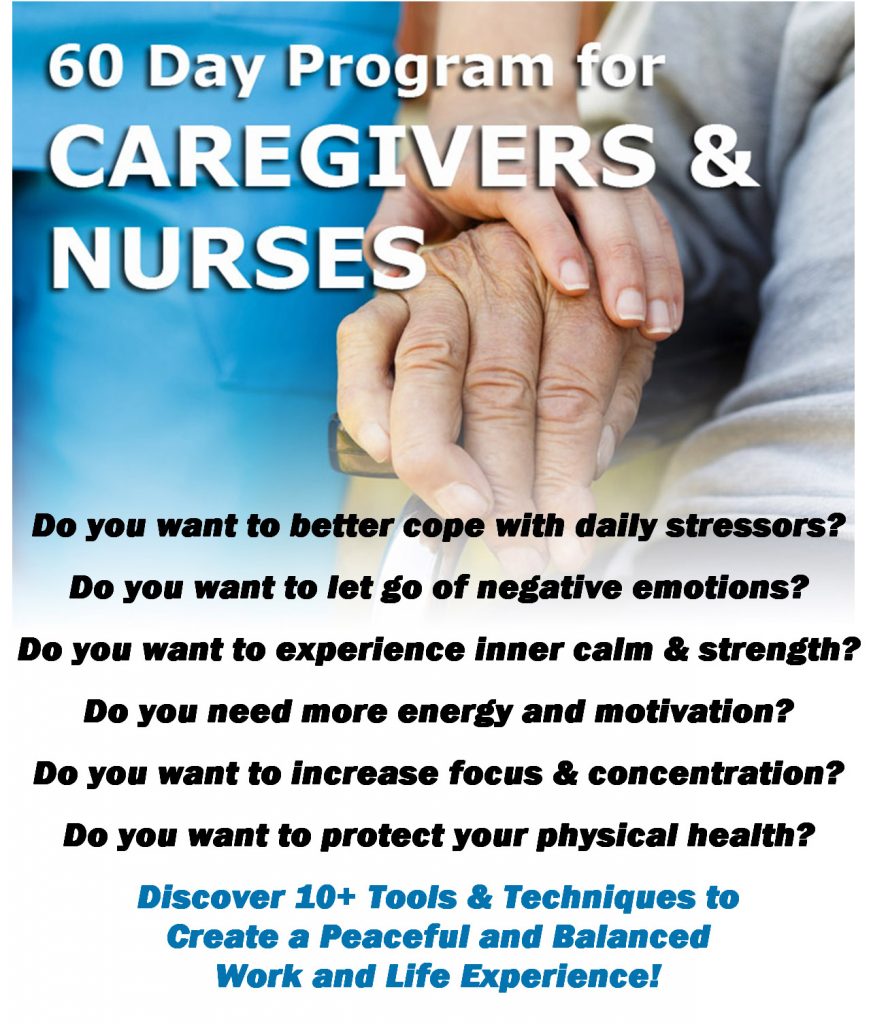 Your Top 10 Essential Oils



Overwhelmed by choices?
Not knowing where to start?
Get practical tips and information on your Top 10 Essential Oils
that will support your physical & emotional wellbeing,
and equip you to handle 80% of health & wellness
challenges we experience with our families.

Stress Reducing Tools & Techniques



Are you aware that…
Stress Affects the Size & Functioning of Your Brain
Impacts Cardiovascular & Digestive Health
Weakens the Immune System
Increases Blood Sugar Levels
Affects Metabolism & Your Weight
Accelerates the Aging Process, and more.
Discover invaluable tools to relieve stress,
let go of what no longer serves you,
balance your emotions, lift brain fog, boost energy,
support your physical wellbeing,
and simply feel more vibrant and alive again!
Women's Health & Hormones

Lasting Health & Wholeness starts with:
Taking Time for YOU!
For women of all ages!
Reset Your Hormonal Health.
Learn about endocrine disruptors, hormonal changes
and imbalances, discover tools to support
natural balance, reduce stress, cravings, fatigue,
brainfog and sleeplessness.
Start feeling in control of
your body and emotions.


Wellness Education
with Scarlet Strapko
Aromatherapist

As a traveling Aromatherapist I will be in certain areas in regular intervals
allowing you to schedule only one or a series of classes (see list below).
When it comes to essential oils, there is a definite lack of education
on how to use them safely and in the most beneficial ways
to support physical and emotional wellbeing.
My mission is to offer that education to help
people live a healthier, happier and more balanced life.
Please contact me to schedule a class at your location!
Available Class Topics:
Reducing Stress & Balancing Emotions (2.5 hour WORKSHOP)
Stress, Physical Health & Emotions (1 hour class)
Essential Oils 101
Your Top 10 Essential Oils
Medicine Cabinet Makeover
Supporting Cardiovascular Health
Supporting Oral Health
Supporting Women's Health & Hormones
Supporting Children's Health
Improving Quality of Life Facing Major Health Challenges
Aromatherapy Improving Athletic Performance
Geriatrics & Essential Oils
Enhancing Yoga Practice & Balancing Chakras
Using Essential Oils Safely with Pets
Introduction to Therapeutic Blending
Perfume Making with Essential Oils
Cooking with Essential Oils
Cost varies depending on location and number of guests attending.
Every guest receives an information packet along with an Essential Oil sample,
plus a 25% off coupon for a workshop, private consultation, or essential oil.
Inquire about hosting a class or presentation today!
Simply use the contact form below.
Should you encounter any difficulties or have an urgent question, please send email to scarletstrapko@myoilguide.com or call 941-504-1968.