Join us for fun & informative classes & make-and-takes!
Make sure to check out my weekly 30 min ONLINE Natural Solutions Class!
November 2019

RSVP Required – attendance is limited to 8 guests for each class.
Location: 3277 Fruitville Rd, Bldg C, Suite 2, Sarasota, FL.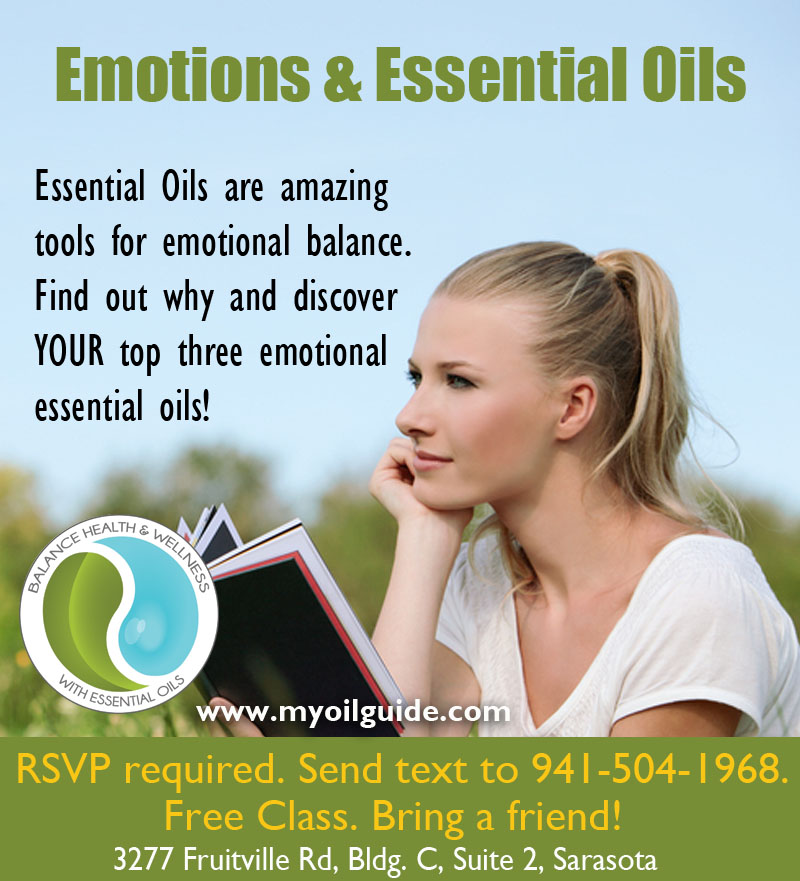 Offered Thursday November 21th
6:00 pm to 7:30 pm
Make  & Take Your Personal Emotional Aromatherapy Inhaler!
RSVP REQUIRED – only 6 spots available
Send text to 941.504.1968 to RSVP
No Fee but donation welcomed.
Emotions – we all have them but have we been taught how to recognize, acknowledge, and process them in a healthy way? We learn to walk, talk, read, write, become educated and strive for excellence in our professions. Emotions are at the core of our being. They are crucial to our physical health and impact our daily lives. They determine how we feel, how we look, how we interact, the decisions we make – or don't make… How we see ourselves in past, present, and future. Taking care of your emotions should be one of the most important tasks of YOUR SELF CARE!  Join us November 21st, 6:00 pm to 7:30 pm.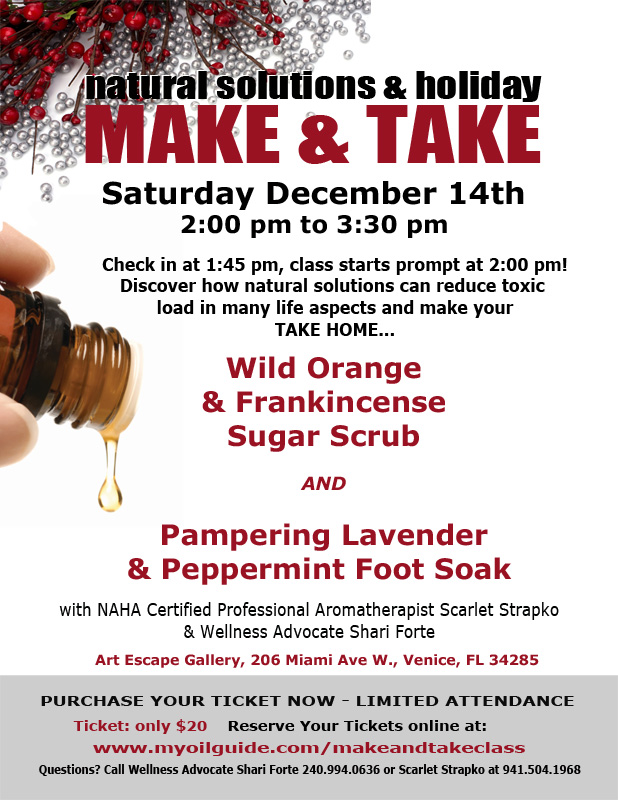 Click here to get your ticket!
Simply use the contact form below.
I'm looking forward to bringing education, fun, and true experiences to you!