Weekly Classes
Knowledge is Power!!
April 2019 Class Schedule
Reserve Your Spot – attendance is limited!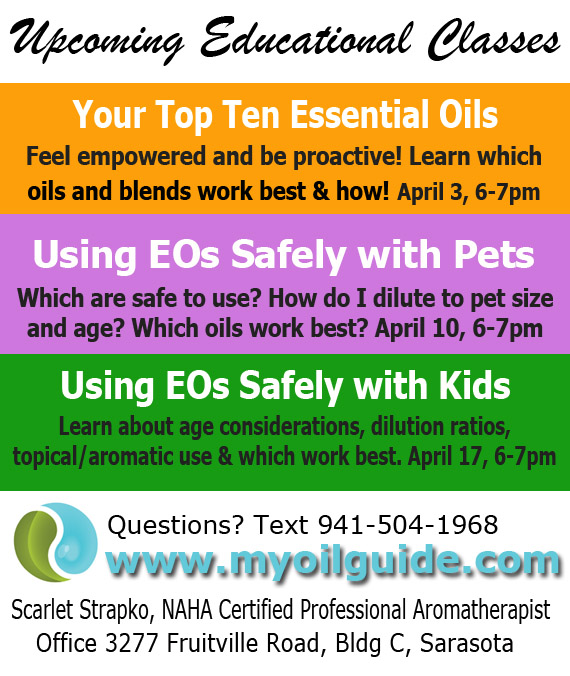 Reserve your spot by texting your
name & class date to 941-504-1968.
First time coming to a class?
Your attendance will be free.
Regular admission only $10.

Simply use the contact form below.
Should you encounter any difficulties or have an urgent question, please send email to scarletstrapko@myoilguide.com or call 941-504-1968.